Ancient Corinth - Apollo Temple - Corinth Canal.

This is heading three
We will pick you from your hotel or from the place you have chosen. In just an hour from the city of Athens, we will visit the famous Corinth Canal which connects the Saronic to the Corinthian Gulf.

The tour will continue by visiting the ancient city of Corinth, which considered the richest city of the ancient world because it was the most important commercial center. There we will see the Apollo temple, the Peirene Fountain and many ancients findings of the area at the Archaeological Museum.

We will proceed to the ancient city of Mycenae at Argolis area and we will see the tomb of Agamemnon, the Cyclopean Walls, the Lions Gate and the Archaeological Museum.


Epidaurus Theater - Lions Gate Mycenae - Nafplio Bourtzi.

Further on in Nafplio with its Venetian fortress dominates the city and the castle of Bourtzi located in the middle of the harbor, built on an islet. There, we will have a fun break for a lunch in a traditional restaurant with Greek cuisine.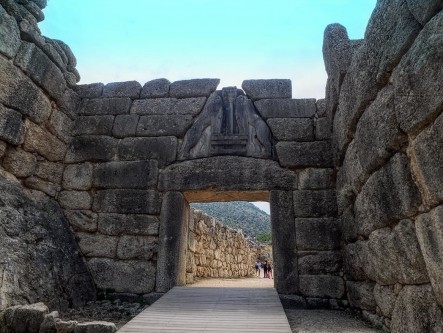 After we will go at the ancient city of Epidaurus. There we will have a unique opportunity to visit the ancient theater with the excellent acoustics.

It is one of the most important architecture and it is listed in World Heritage sites of UNESCO.

The end of the tour will find our driver driving you back where we pick you up or anywhere you want on the return route.