Apollo Temple Delphi - Arachova Delphi Theater.

Delphi Tour - Osios Loukas Monastery
After Arachova, we will go to a slope of Mount Helicon where is the monastery of Saint Loukas. It is one of the most important monuments of Middle Byzantine art and architecture and it is listed in World Heritage sites of UNESCO.
Day Tour to Delphi (8 hours).

The tour will begin from your hotel or from the place of your choice. On our way to Delphi, we will pass from Thiva (one of the most ancient cities of Greece with great history) and then from the town of Livadia.

Upon Arrival at the archaeological site of Delphi, at the evocative natural landscape formed between two rocks, is the sanctuary of Delphi, the most famous oracle of Ancient Greece where PYTHIA was giving her oracles. According with the Greek mythology, Delphi was the "Navel of Earth".

Further on we will visit the Temple of Apollo, the Treasury of the Athenians, the Delphi Archaeological Museum, the Castalian spring, the ancient Gymnasium and the ancient Theatre.

We will proceed by visiting the picturesque Arachova, one of the most beautiful villages of Greek countryside with its traditional shops, cafes and taverns with a unique view of the landscape where you can enjoy your lunch.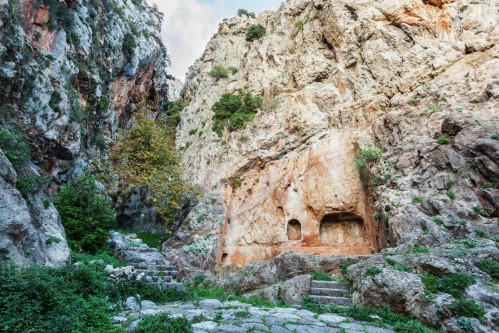 Upon completion of the tour we will leave you where we pick you up or anywhere you want on the return route.